IT'S MUSHROOM SEASON on the Oregon coast and now that SAFE HARBOR: Logan Book 5 is up for Pre-Order on Amazon, I'm diving into fresh ground for Logan's next adventure. This week, I'm deep into research mode and mushrooms are currently on the menu. Not that I'm eating any that I gather yet. I found this bolete and a chanterelle last week and this morning on my walk with Finn, saw no fewer than ten different varieties, just along the trail! Notice the creative use of martini glasses to collect spore samples…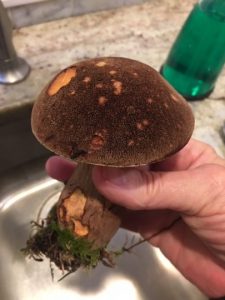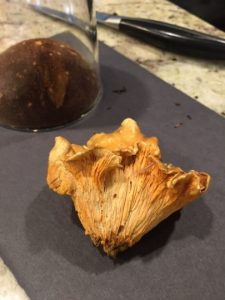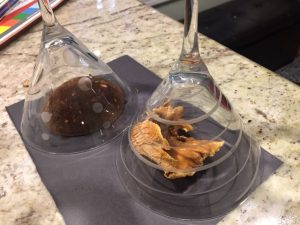 This weekend is the Yachats Mushroom Festival, where I plan on checking out a truffle hunting dog demo and sampling a few local mushroom dishes—and of course, their paired wines!
Hope to see you there!
Oh, and if you are a mushroom hunter, you'll have to share your wisdom with me – all tips and tricks to avoid getting poisoned will be welcome.