Find out about giveaways, be among the first to read new books ...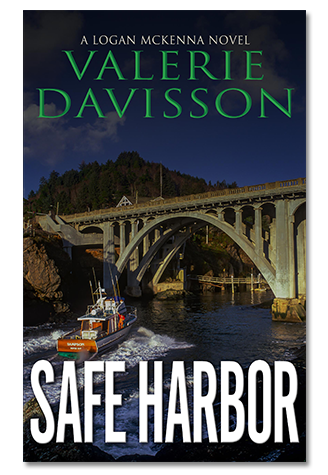 SAFE HARBOR: Logan Book 5
Available at: Amazon
Two deaths—one psychological and one real. Against her will, Logan is thrown smack dab in the middle of both and can't escape either.
During the first vacation she's taken in years, Logan looks forward to sharing the beauty of the Oregon coast with Ben and her family. They quickly immerse themselves in summer fun. Ocean walks, caramel corn by the fire, a visit to the aquarium, a charter boat fishing trip, and to top it off, tickets for Logan and Ben to an amazing, in-home classical music concert featuring visiting musicians from China.
But within days, Logan finds herself inexorably dragged into a homicide investigation—as a possible suspect! While reeling from that discovery, Logan is forced to face a ghost from her past and make a thorny, personal decision that will change everyone's lives, including her brother, Rick's.
Weaving themes of loss, healing, forgiveness, family, love, and community, Davisson's characters all seek a safe harbor, but not all of them find one.
Reviews for SAFE HARBOR

"Another home run! Davisson writes characters so real you think you know them!"
–Claudia M.
"Love the latest Logan adventure! You can smell the salt air and hear the waves!"

–J. Dillon
"Powerful story, well-drawn characters, vivid scenes. Couldn't put it down!"