Find out about giveaways, be among the first to read new books ...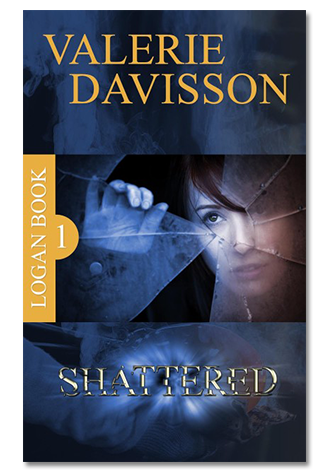 SHATTERED: Logan Book 1
Available at: Amazon | Kobo | Barnes & Noble | Amazon UK | iBooks
Meet independent and fiercely loyal Logan McKenna. In SHATTERED, she loses her husband, her illusions, the company they built together, her music, and now, probably her job. But that won't stop her from digging into a murder investigation when a young glassblower is brutally killed at the local arts festival and one of her good friends, Thomas Delgado, a Native American artist, becomes suspect number one.
As she works to clear his name, Logan is faced with the reality that Thomas not only lied to her, but may be guilty of murder. It's up to Logan to find out what really happened that night, before the killer strikes again.
Reviews for Shattered
"I read so many mysteries it's hard to get excited about a new one, but Davisson's new series feels fresh. I really like Logan McKenna and care what happens to her. Great character development and I loved the interesting details about glassblowing."
–Ms M
"Logan McKenna is a strong, relatable female protagonist that will appeal to readers of all ages. An intimate and thrilling read, I can't wait to pick up the next book in the series!"
–L H Ayers
"Enjoyed it thoroughly. The plot was good, moved along well and I felt I knew the characters right away. That's important to me. I like to visualize & understand the players. I'm reading the next book in the series, Forest Park, now. Nice to have a new author I enjoy. I read a lot and hate to run out of favorites!"
–patinpd
"Great book for your library or reading group. There is a great deal of subject matter that would make for great discussion."
–TicToc
"A good mystery is always good news, and the hint of a good series even better! Moves deftly between description and dialogue…builds to a highly addictive page turner."
–Succotash
"I'm absolutely delighted with Valerie Davisson's first Logan McKenna mystery. It's successfully met my three requirements for a well-written mystery: It drew me right into the story as an observer/recorder, living with the characters and participating in their lives. The characters and surroundings are well detailed, but the forward momentum continues, even when someone is sitting quietly and thinking. AND the villain's identity is successfully hidden from me until the last possible moment. While not requirements, I always appreciate a satisfyingly positive resolution and good grammar. I encourage readers seeking a well-written mystery to choose Shattered. I think you'll enjoy it as much as I have."
–A Henri
"First book of a well-written series. The female protagonist is strong, smart and real, unlike one-note characters I've found in other books. Excited to read the next one! Grab this for a summer read or a weekend at home…"
–Desert Jazz