EXCITED TO SHARE my newest short story, JAGGED DAWN: LOGAN'S BEGINNING with you. I knew the story of the car accident and the events leading up to Logan starting a whole new life, but my readers didn't, so Voila!
For the next month Jagged Dawn is FREE as part of BookFunnel's Mysterious Women promotion. Just click on the image below and scroll down for your free copy of Jagged Dawn—Ebook or PDF. All of the shorts in the promotion are absolutely FREE!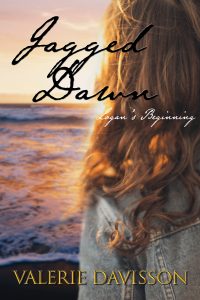 Unexpected events launch faithful wife and mother, Logan McKenna, battered and wounded, into an unknown future and a life she would never have predicted. A lesser woman wouldn't survive, but with inner strength grounded in the love of family and friends, Logan not only faces her problems head on, but also rediscovers the joy of living—including playing Bella, her beloved violin, and cruising down the Pacific Coast Highway in her gleaming, sapphire-blue '58 Corvette.